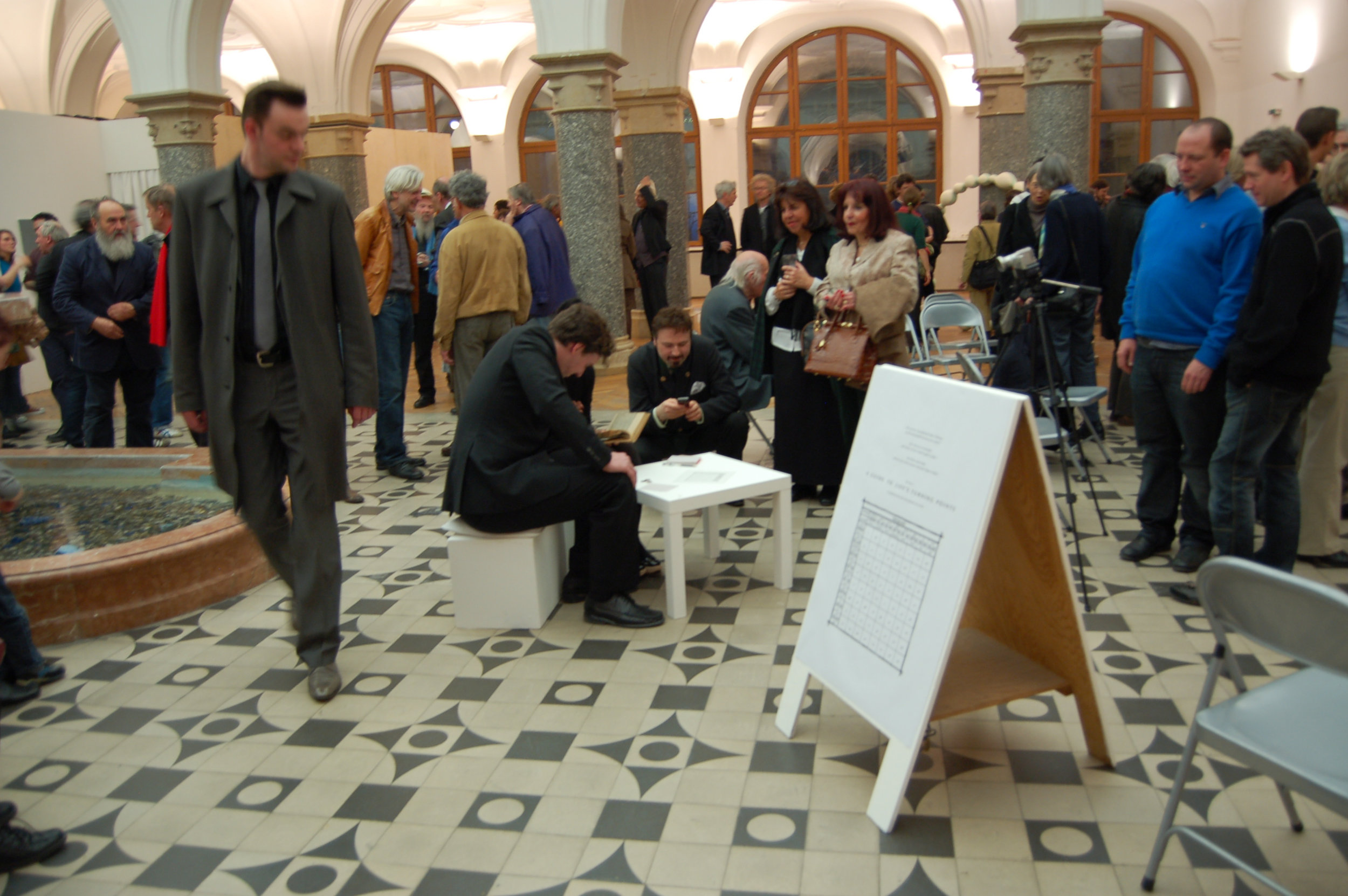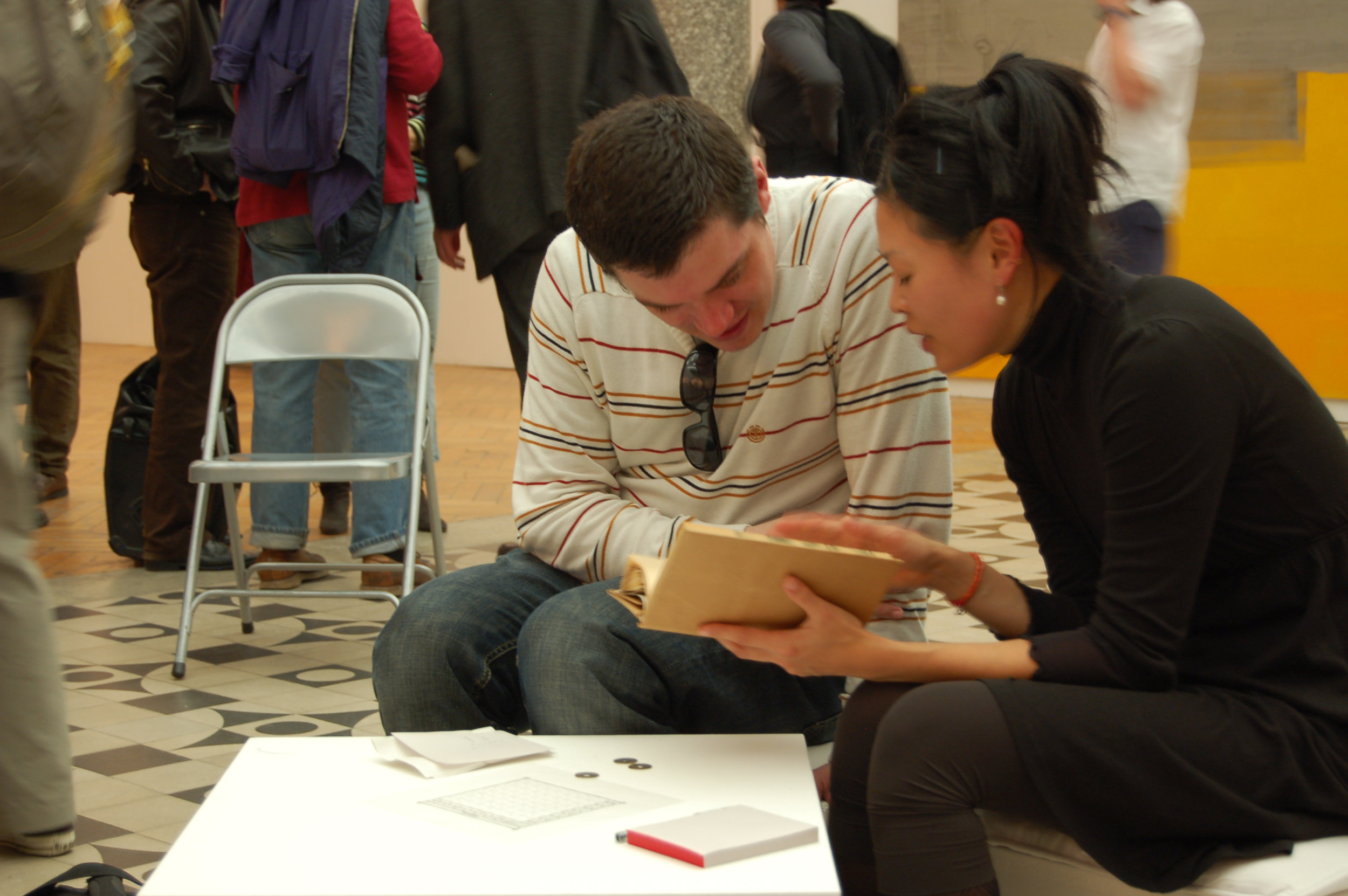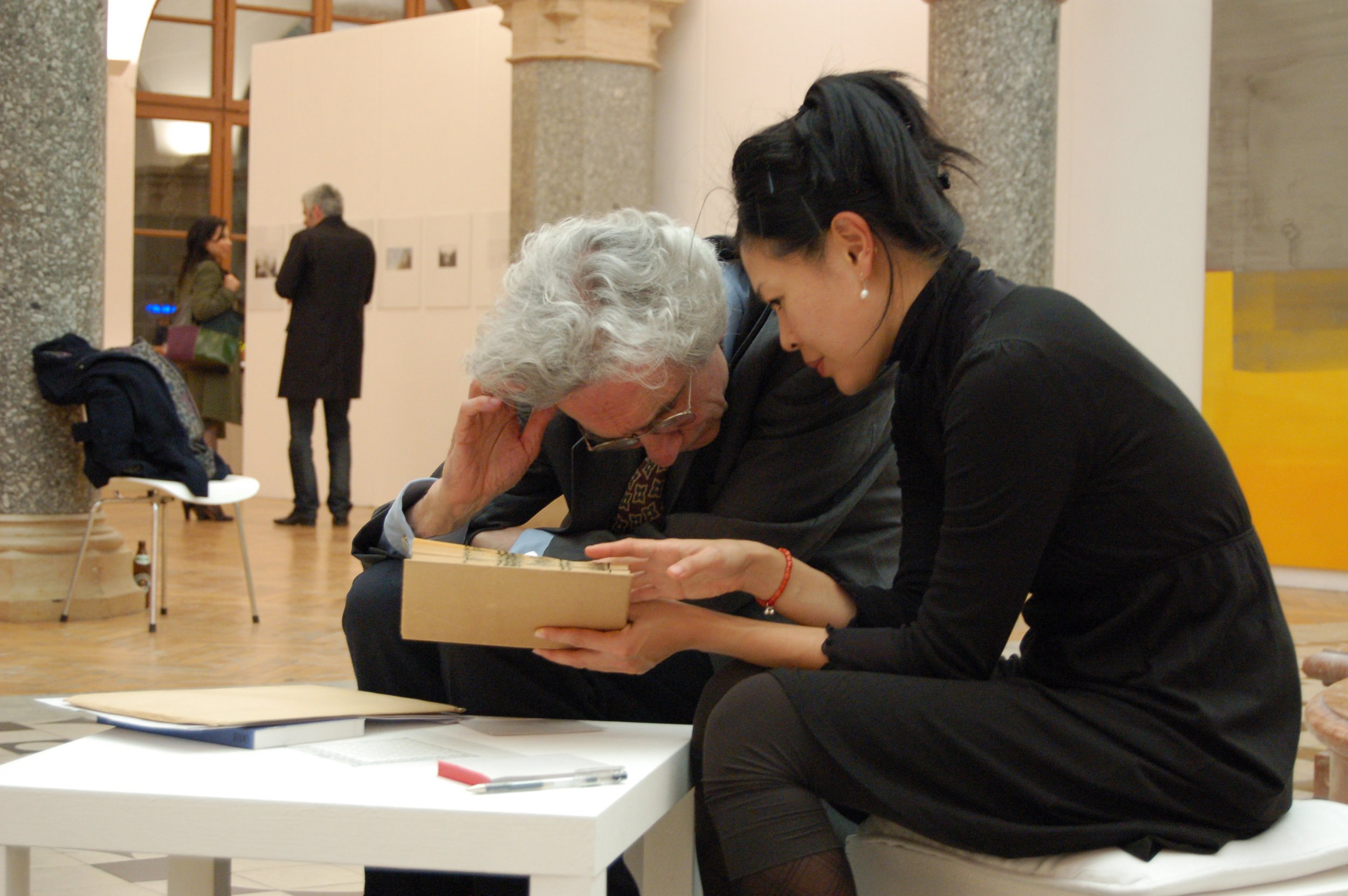 A guide to life's turning points
one to one performance: 4 hours
"Schön. 30 Jahre Künst in der Rathausgalerie"; Rathausgalerie; Munich, Germany. 2009

'A Guide to Life's Turning Points' was a performance for one person at a time.
First, each visitor described what they were apprehensive about or wished to know about their own future. Then they cast coins to obtain a hexagram which corresponded to a text in the Book of Changes. I consulted an antique copy of the I Ching, and appeared to translate directly from the original Mandarin to English.
In fact, I was quoting from memory a complete collation of the very finest predictions in The I Ching or book of changes: A Guide to Life's Turning Points. (B. Walker, 1992)
Regardless of the question asked, each person received an identical, gleaming, radiant omen. Some people came with trepidation, nervous about what the I Ching might reveal. Others announced that they didn't believe in fortune telling, but were simply curious about the experience. Either way, each person walked away with shining eyes and a spring in their step.
* * *
At the time of this performance, the subprime crisis was acutely felt in Asia. One of the few industries that seemed to flourish in that harsh climate was that of fortune telling. We were anxious about the future and wished – more than ever – to know what lay in store for us.
The I Ching, or the Book of Changes, is one of China's most ancient and sacred texts, dating from the 1st millennium BC, and has been used continuously throughout history as an oracle or divination manual.
King Wu, the first sovereign of the Zhou Dynasty, consulted the I Ching before his final battle, and received an image of absolute calamity. He went ahead anyway and famously won the victory. This does not mean that the I Ching was wrong. Rather, King Wu correctly understood that it can only "mirror the present", and that the future is malleable and ultimately shaped by the state of mind with which we approach it.
So why did he bother with the I Ching in the first place? I suspect, like the rest of us, he wanted to be told that all will be well. And when he wasn't, his steely self-confidence simply reared up and took over. Someone (myself, for instance) lacking King Wu's innate boldness would probably have waited out a more promising omen before charging ahead.
But it got me thinking that positive affirmation *we believe to be true* can only make things better (and wouldn't hurt those inherently self-assured like King Wu), not so much in a Pollyanna way, but rather more in a Placebo Effect way.
The phenomenon of the placebo effect demonstrates that our belief in the efficacy of medical treatment affects our physiological response to it. Inert sugar pills - especially when prescribed by a trusted caregiver - have legendarily remedied an impressive range of ailments.
For months after this performance, I continued receiving emails and letters from participants gushing about the "accuracy" of the predictions.
If we expect to be well, we will be.
photos by: Stephanie Senge and Lynn Lu
"The image of this hexagram is "a blade of grass pushing against an obstacle as it sprouts out of the earth." Receiving this hexagram is a sign that a hidden blessing is unfolding, and will soon come fully into the light..."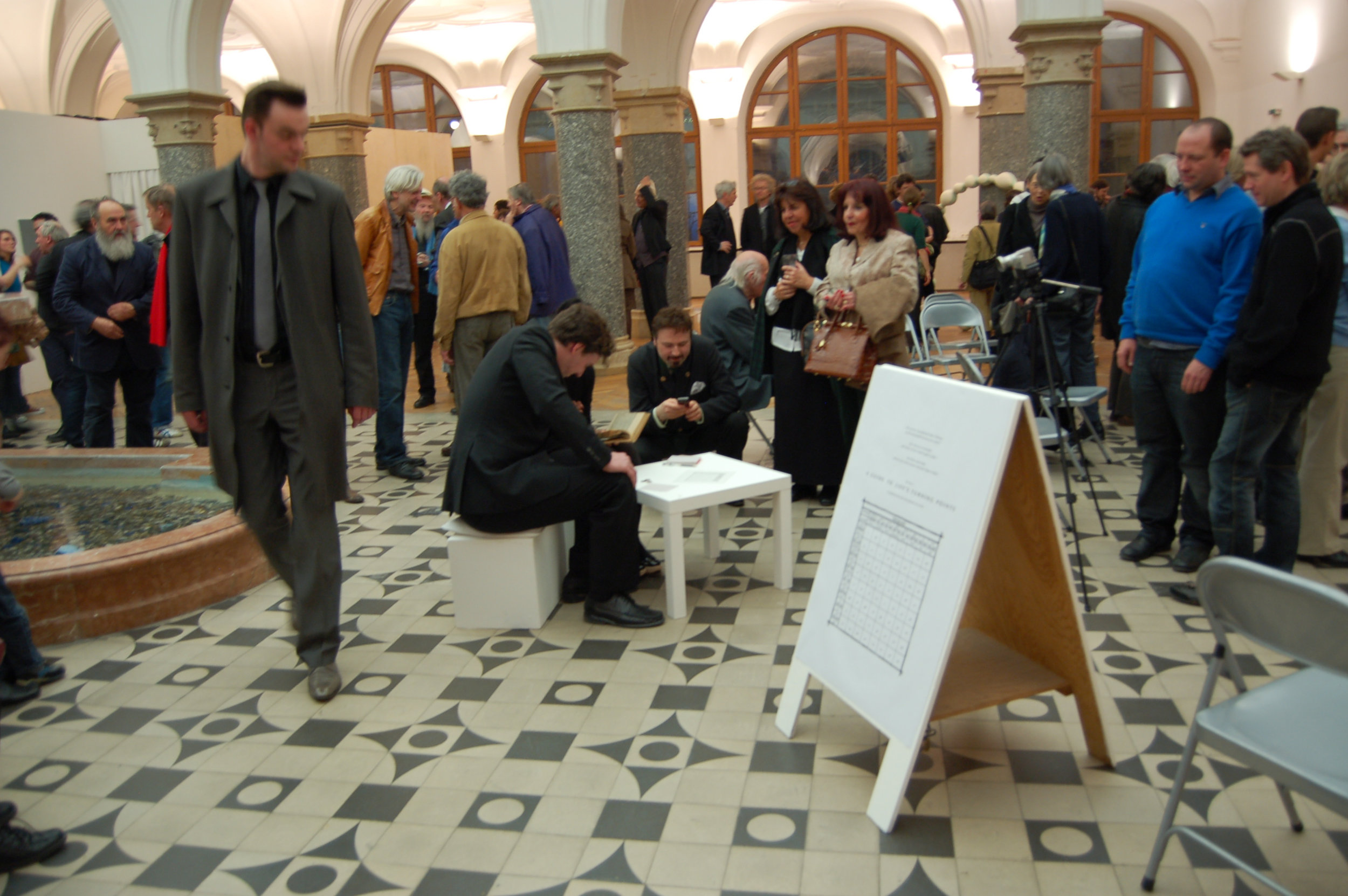 "...Just as the winter solstice heralds the return of spring, there is now a similar movement toward light and growth. There is a strong flow of energy, harmony, prosperity and peace..."
"...See yourself as a young tree now. The ground around you is fertile; sun and water are plentiful. The ground around you is fertile; sun and water are plentiful. You will move upward toward light, clarity and purity..."
"...You are alert, just, gentle and humane. In this there is true power and true grace. With these qualities you will travel everywhere and meet with success..."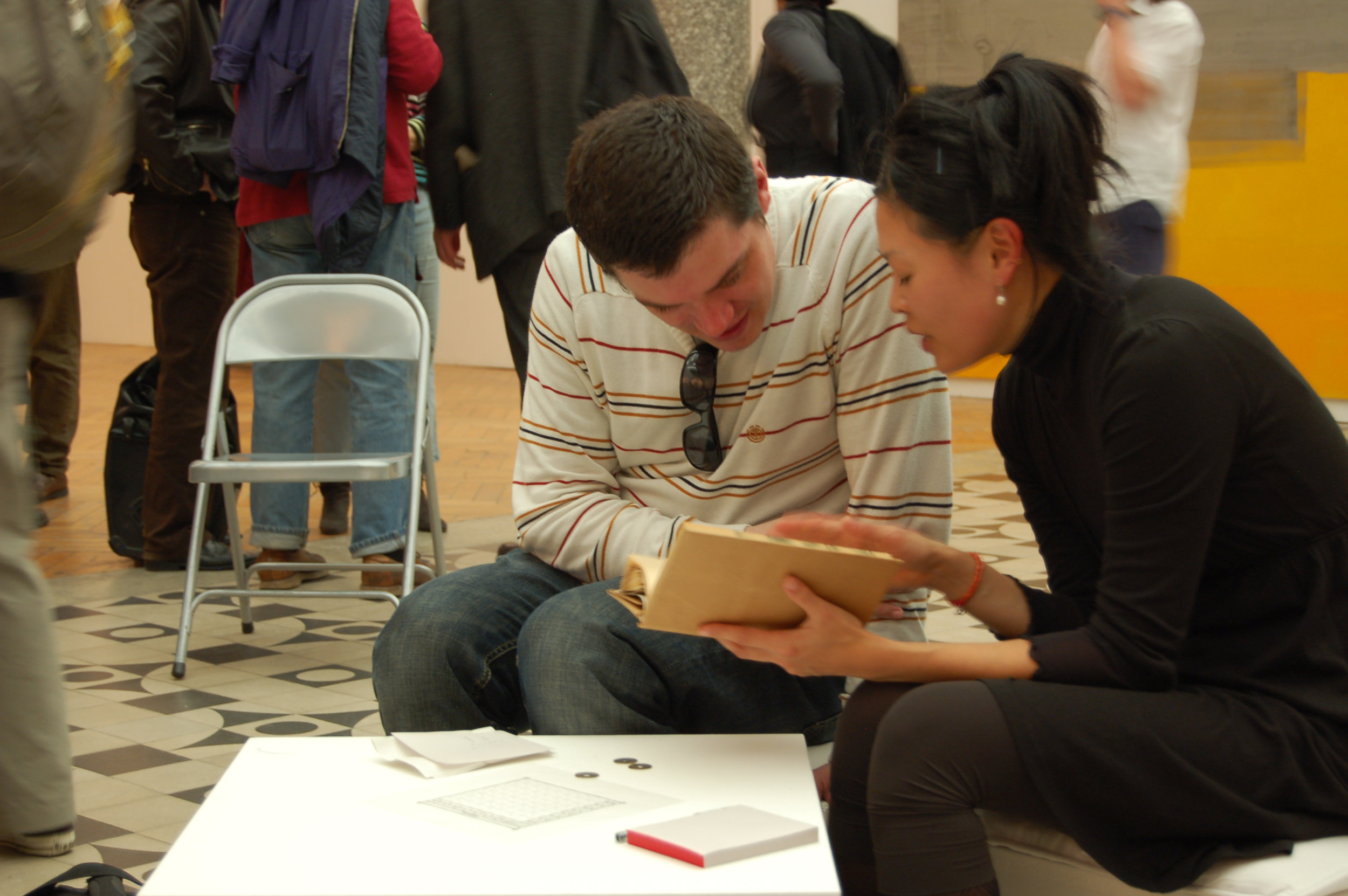 "...This hexagram represents a time when the fundamental creative power of the universe is available to you. An abundant outpouring of benevolent energy from the heavens makes profound achievements possible..."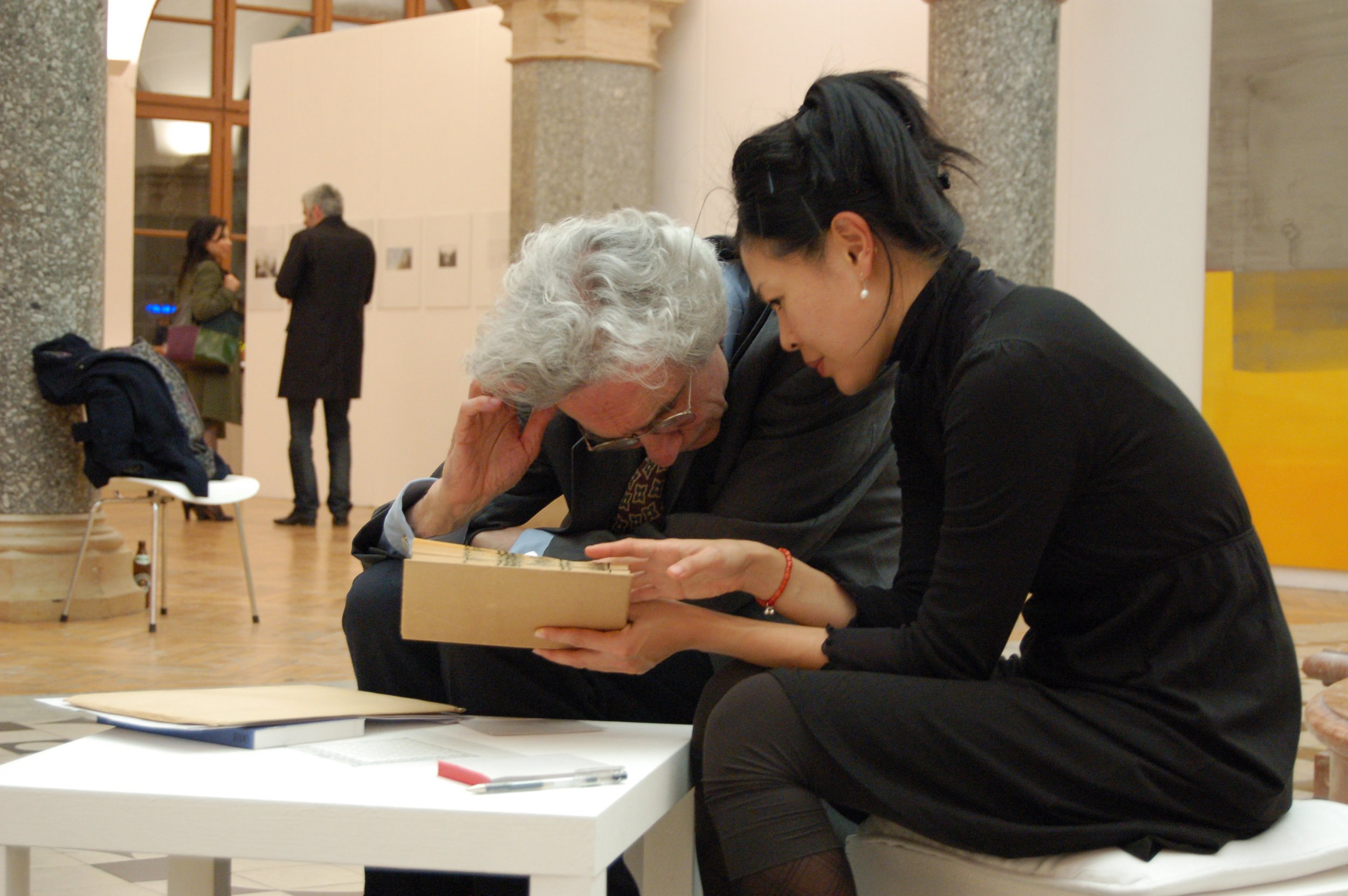 "...This is a period of increase, and there will be great gains now. The power of heaven descends to surround and invigorate your life. Good fortune is assured and all will be well..."
"...The path leads to happiness."