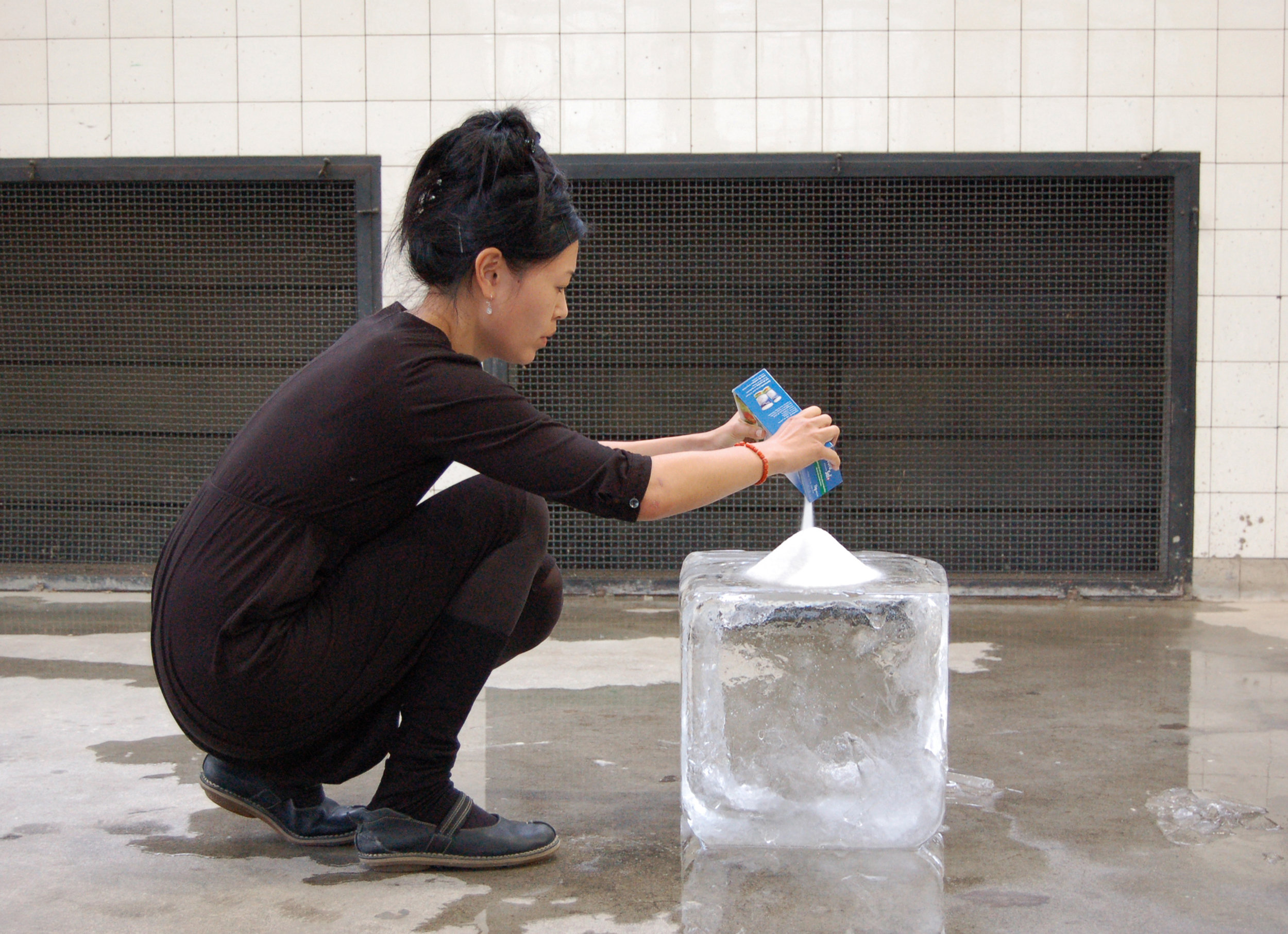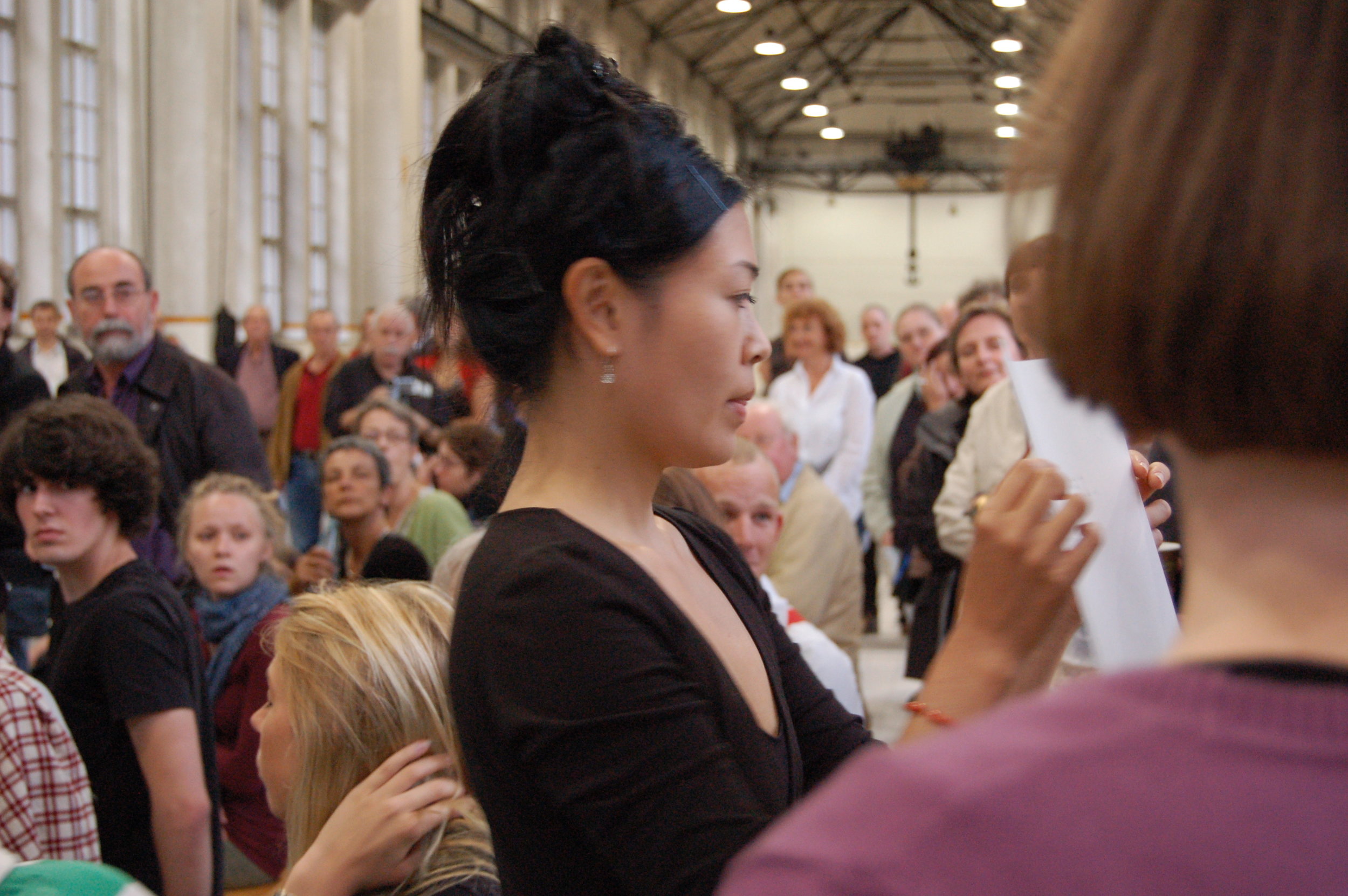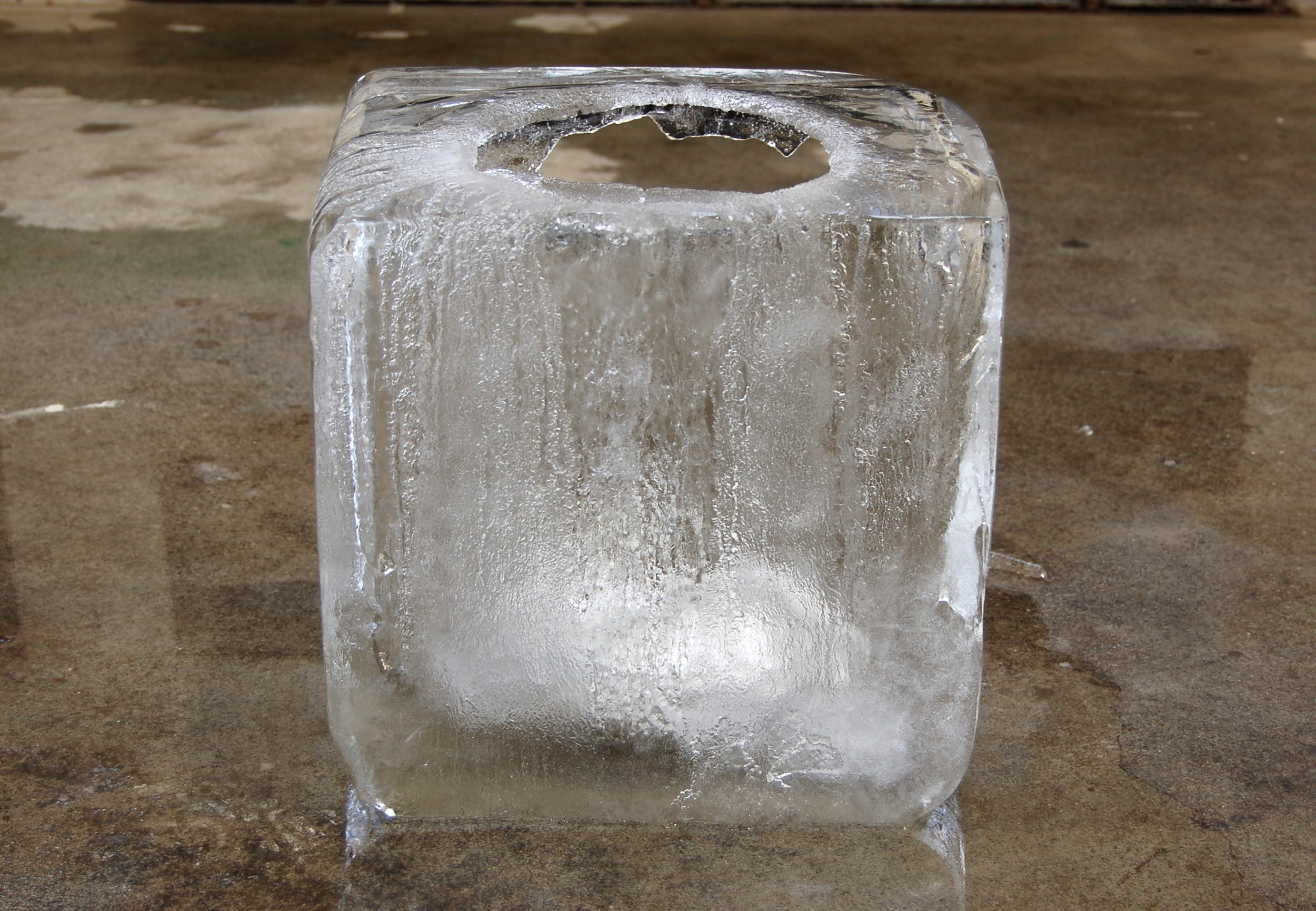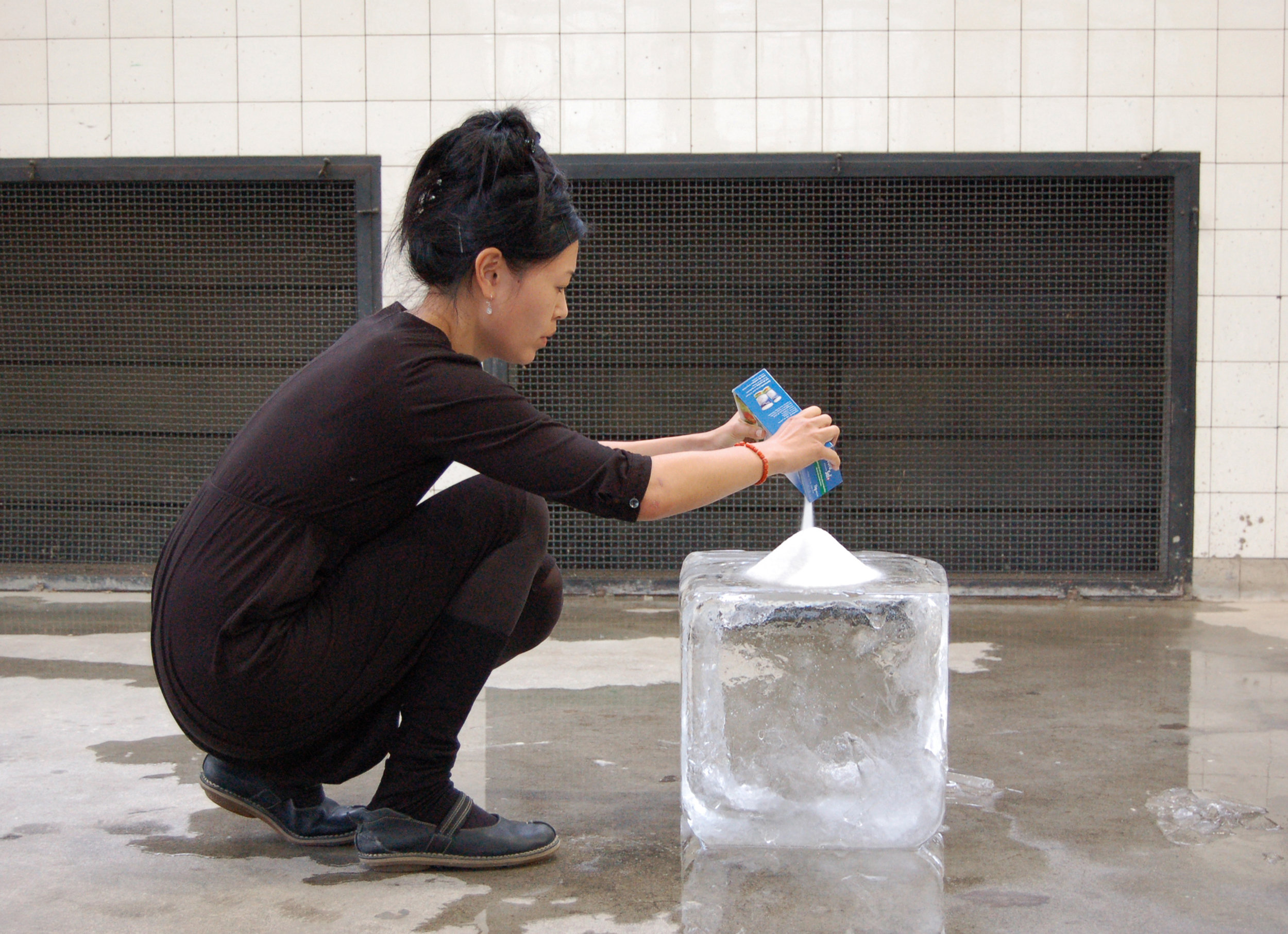 untitled (groundless)
performance / installation
"7th International Performance Art Turbine Giswil 2008"; Turbine Hall; Giswil, Switzerland. 2008

… Now I will tell you how Octavia, the spider-web city, is made. There is a precipice between two steep mountains: the city is over the void, bound to the two crests with ropes and chains and catwalks. You walk on the little wooden ties, careful not to set your foot in the open spaces, or you cling to the hempen strands. Below there is nothing for hundreds and hundreds of feet: a few clouds glide past; farther down you can glimpse the chasm's bed. … Suspended over the abyss, the life of Octavia's inhabitants is less uncertain than in other cities. They know the net will last only so long.
- Italo Calvino, Invisible Cities (1972)
A block of ice sits on the ground. I pour salt onto the top surface, creating a small white mound. Leaving the salt to slowly dissolve the ice, I move through the crowd holding up a written instruction for each person to see.
'Please think of a moment when the ground vanished from beneath your feet.'
When everyone has read the text, I fold the instruction sheet into an origami boat. I set the boat upon the sinking white island, and let the salt do its work.
Over the course of the evening, a lake was supposed to form in the center of the solid block of ice. However, due to a technical hiccup, the cube turned out to be hollow. The salt dissolved a hole right through the ice. Instead of floating around in an enclosed body of water, the little boat actually set sail.
It was raining hard outside: Someone said, "The next time we look, the boat will be at the door—on its way out."
* * *
Octavia hangs by a thread. And we, who live upon solid ground, have no greater certainty. The land beneath our very feet shifts.
Everything we have comes into – and goes out of – being, in their own time and entirely on their own terms. Under certain conditions, ice loses its solidity and gains the quality of fluidity, or of vapour.
It can be disconcerting or downright terrifying when that which supports our existence (as we understand it) changes form – as it does from time to time. The state of transformation feels wobbly and unsafe; at the same time, it allows for movement and new possibilities.
photos by: Aurore, Georg Anderhub and Lynn Lu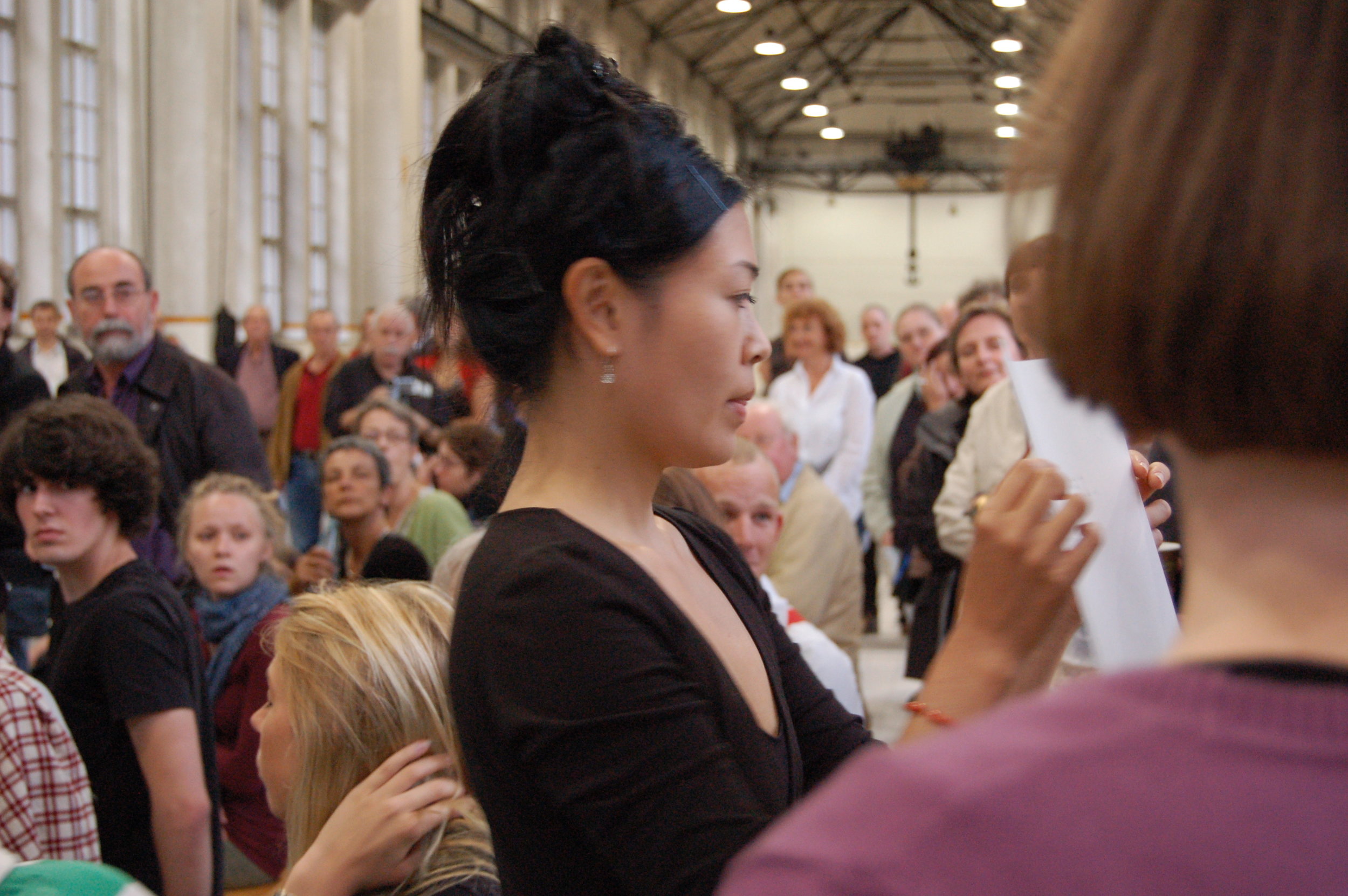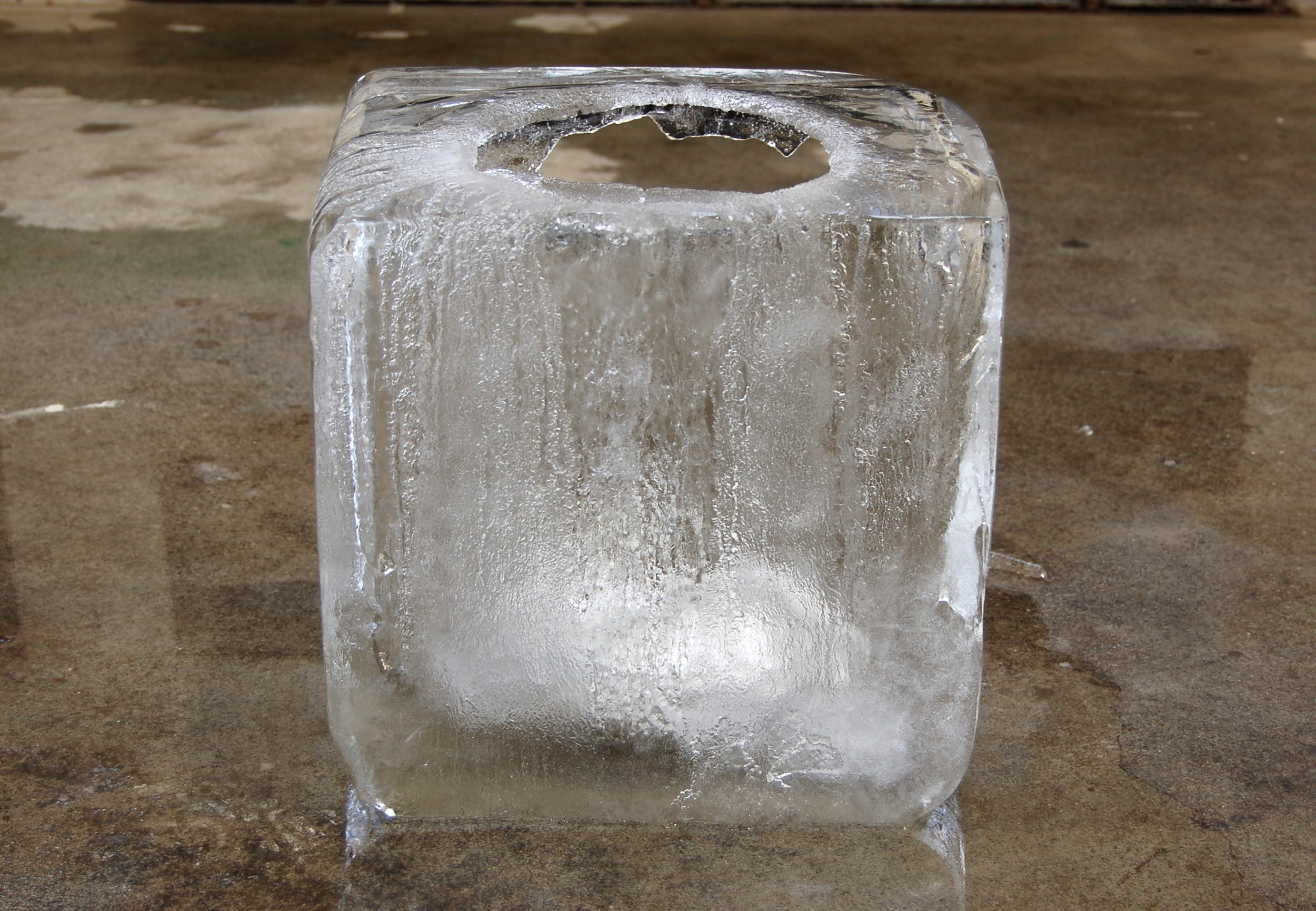 Ground literally vanishing.