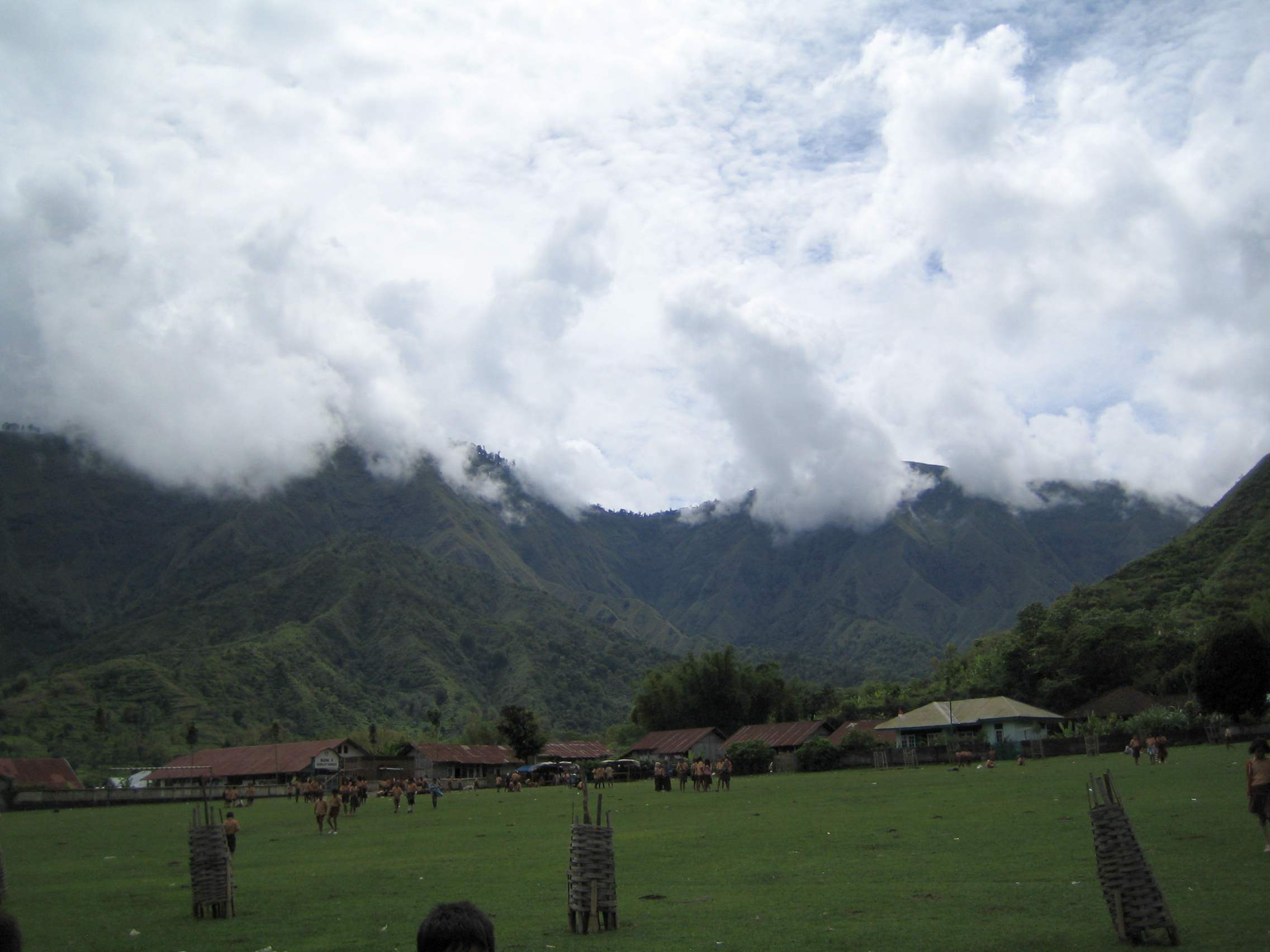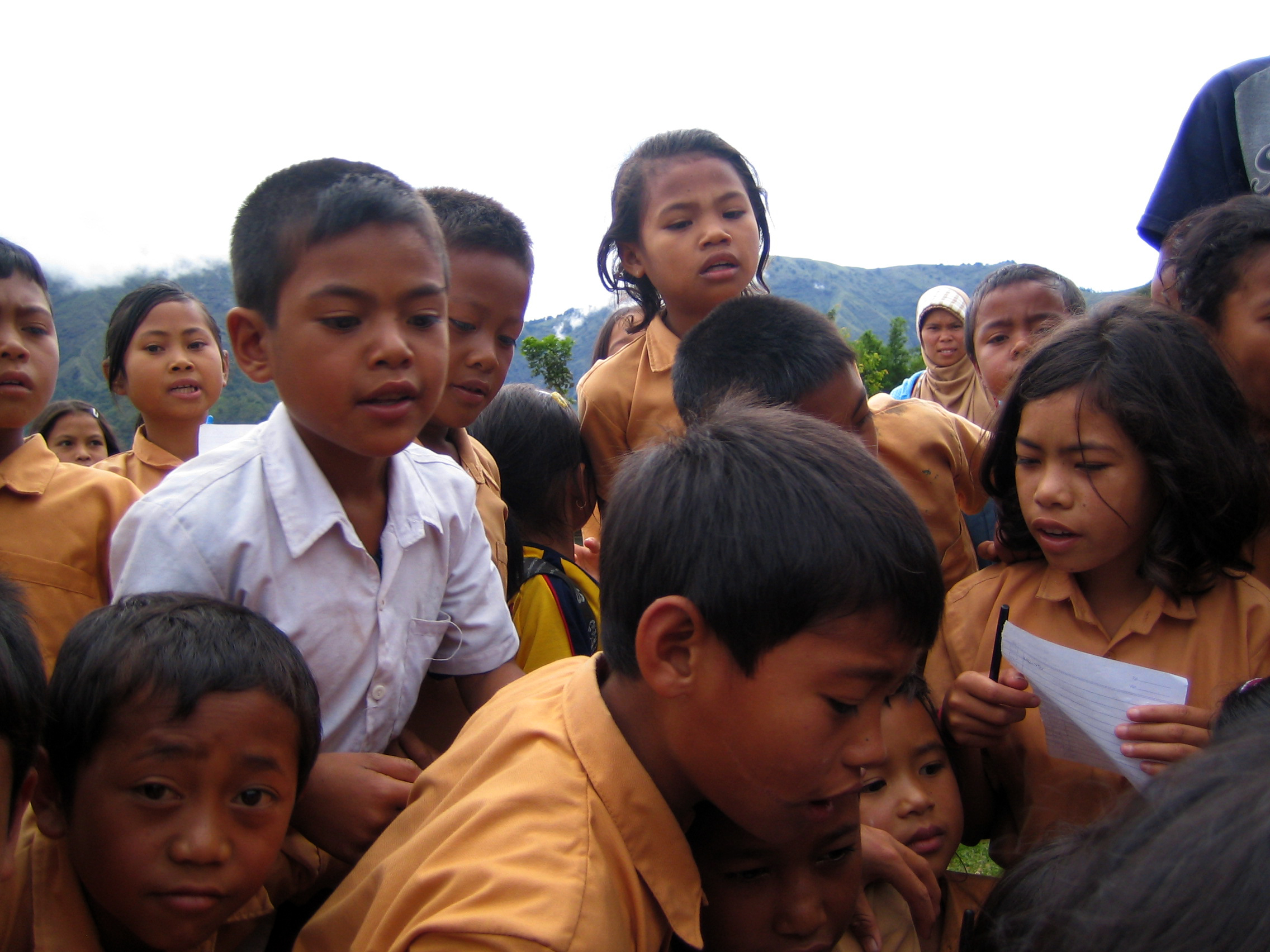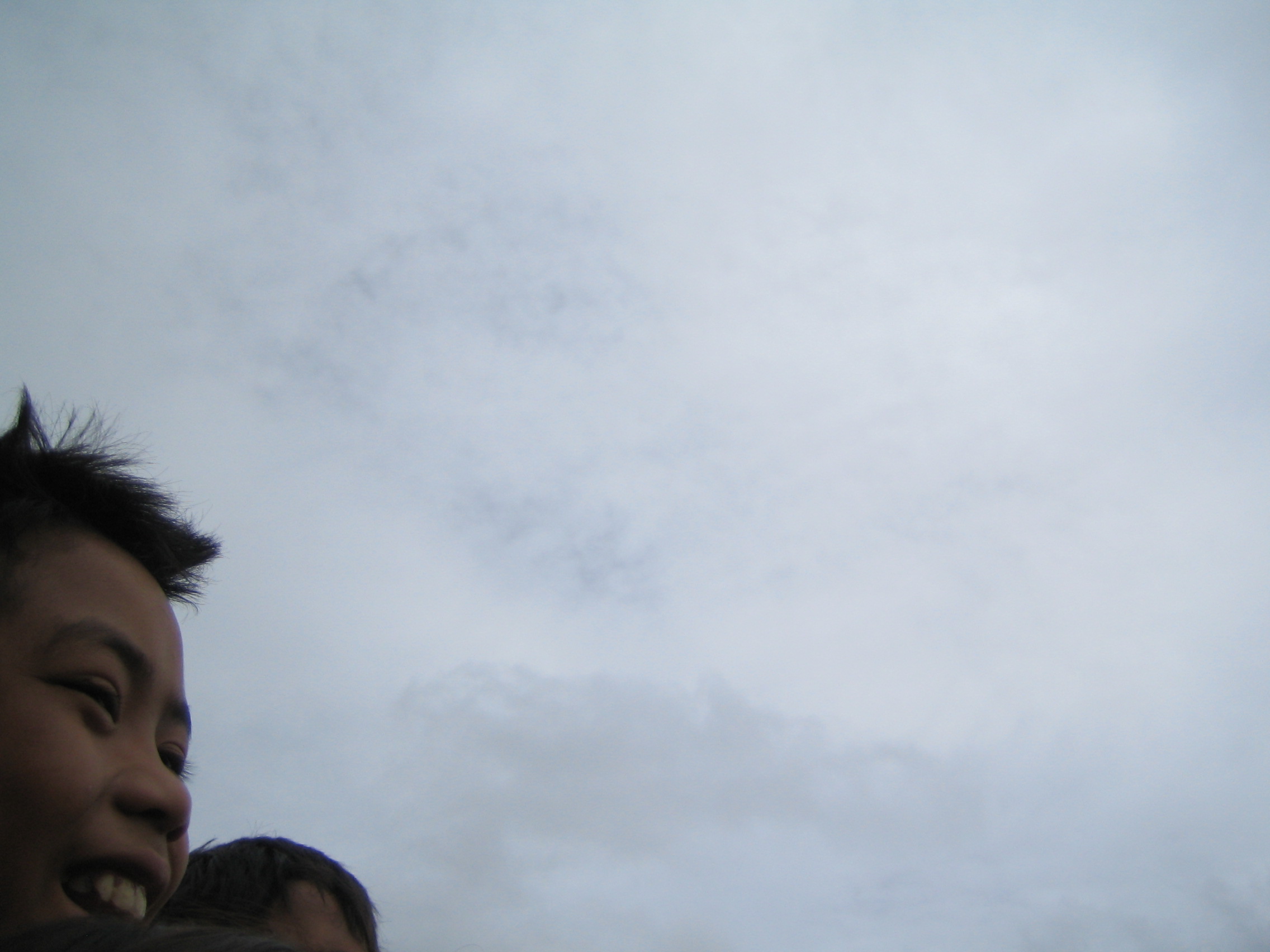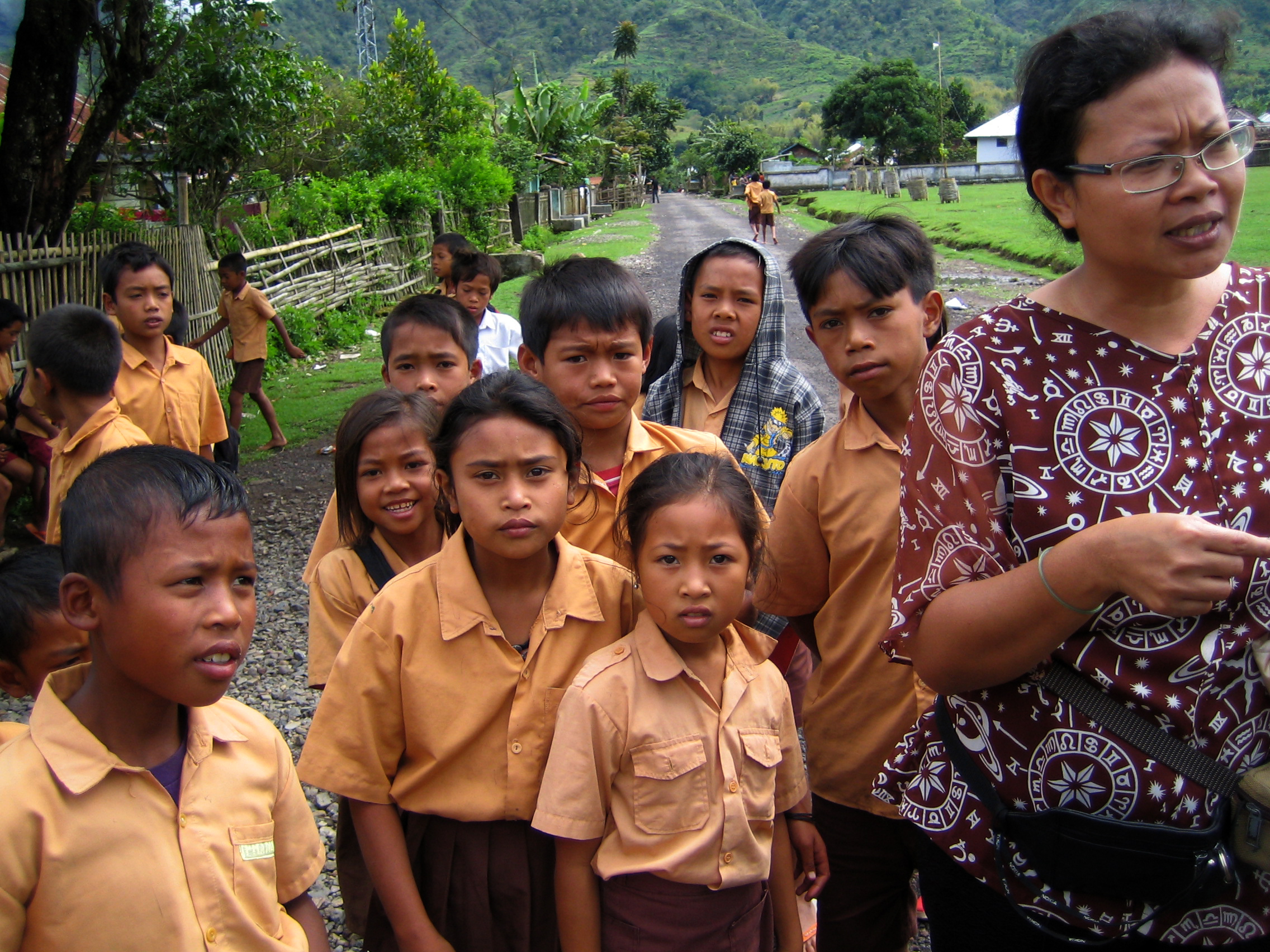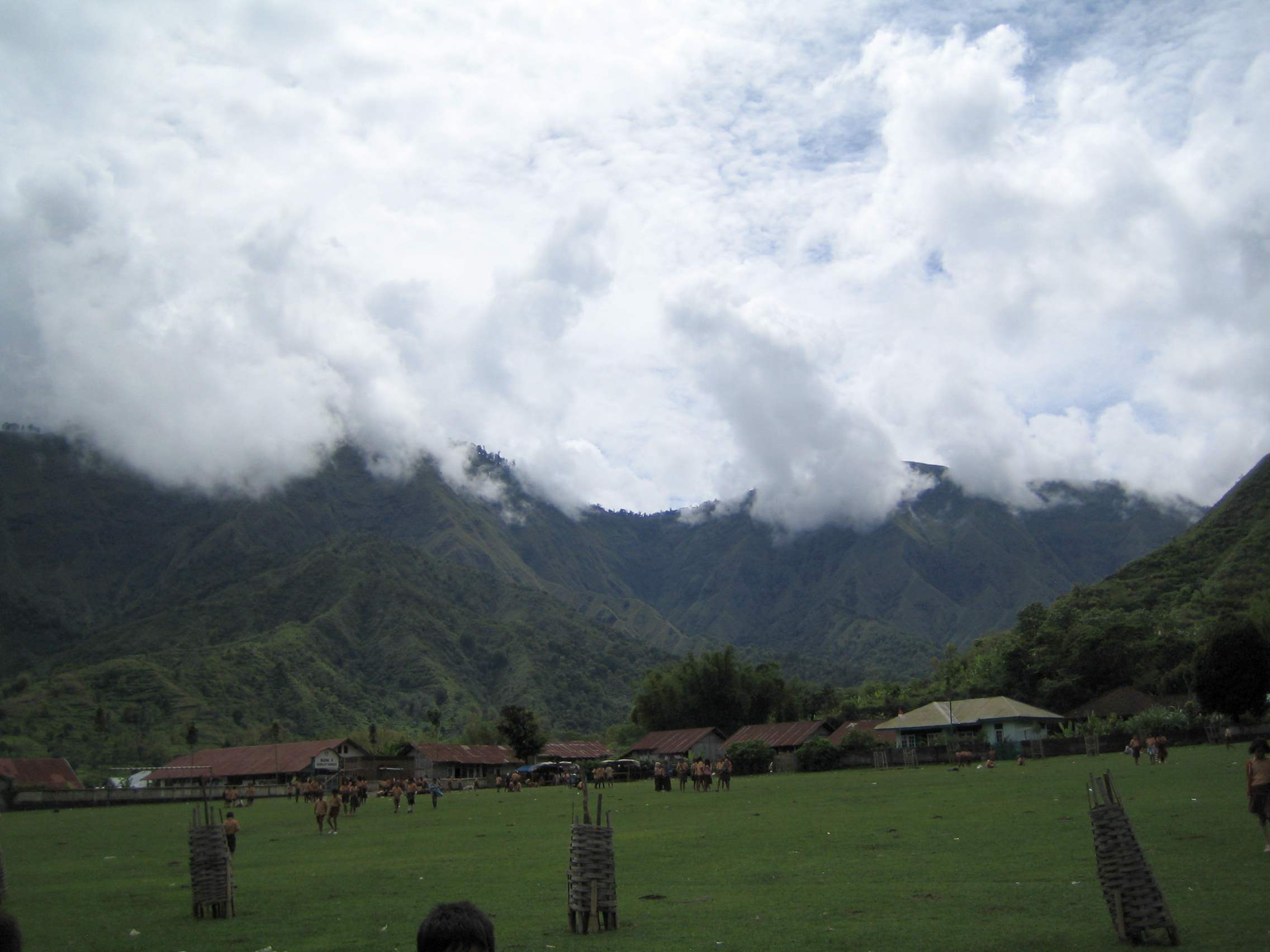 letter to self in ten years from today
a collaboration with elementary schoolchildren of Sekolah Dasar Negri in the village of Sembalun Bumbung
"X-Change"; Sembalun Bumbung, Lombok; Indonesia. 2008

In December, I spent some time as an artist-in-residence in the exceedingly remote village of Sembalun Bumbung on Lombok Island. The village is reached by a long, winding and potholed road through the Rinjani mountain range.
In Sembalun, there is no running water and the power supply is erratic at best. Men farm, women weave and cook, and small children have even smaller children strapped to their hips to care for. Fairly insulated from the outside world, there was not a single periodical to be found in the village. The only newspapers seen were used as wallpaper.
Reflecting that the children of Sembalun know a very different life than I did growing up in a city, I was curious to learn how they might see the world and envision their lives. I remembered that, as a child, my favourite teacher had us write a letter to ourselves in the far future, and promised to post our letters back to us when we became adults. (Incidentally, I am still waiting for that letter.)
One morning, we set out for the local elementary school framed by the majestic Mt. Rinjani, and was met in the cow field in front of it by a sea of charging, foaming-excited short people. They were screaming, kicking and punching each other to get close to us.
Eventually, however, we got them to stop hollering and invited them to write a letter to themselves in ten years' time. Amidst more fighting and jostling, some children pulled out their notebooks and began scribbling. Early finishers balled up their sheets and threw them at us. Some excerpts include:
1. I am the president, but not of Indonesia.
2. I am a Dutch person.
3. I am still living in Sembalun, I have lots of land, lots of cows, and lots of wives.
4. I have a beautiful wife who is very loyal. Our harvest is not huge but we have enough to eat. We have two children who study at universities in America on scholarships from the government. We are very proud of our children.
5. I am a celebrity and famous all over Indonesia, but I am not arrogant and give a lot to charity.
6. I live in Sembalun, and work to improve the village. I live a peaceful life and have everything I want. I have a beautiful wife who is very understanding.
7. I do not live in Indonesia as there is no freedom here.
The plan was to bury these letters in the village chief's courtyard, and have the children themselves dig them up in ten years. This courtyard is an important gathering and hanging out spot for everyone. However, it is treated as irreverently as any other place in the village, and is actually more littered as so many people use it. I was curious to see if the area would be treated differently and with greater care, if their hopes and dreams were buried there.
I never got the chance to find out; it rained incessantly and the courtyard remained a river of mud until we left. I promised the children they would receive their letters by post on December 13, 2018.
photos by: Lynn Lu